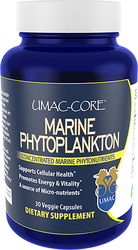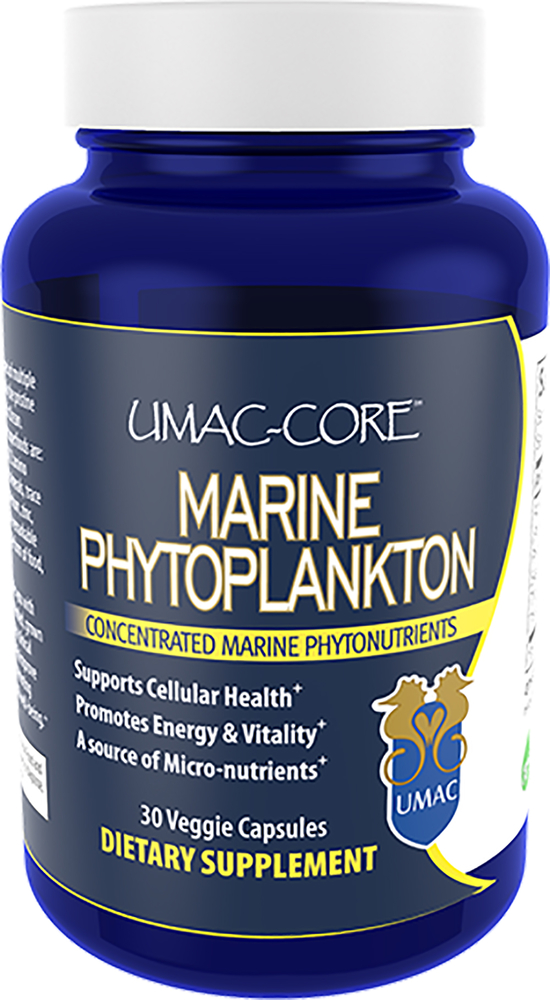 Marine Phytoplankton, 30 Vegetarian Capsules
Our Price:
$26.99
(33% Off)
- Supports Cellular Health*
- Promotes Energy & Vitality*
- Source of Micro-Nutrients
- Concentrated Marine Phytonutrients
Harvested from the bountiful Strait of Georgia just off the coast of Vancouver, Canada, the marine phytoplankton in UMAC-Core is a truly remarkable ingredient.
What makes UMAC-Core different from chlorella, spirulina, blue-green or any other algae is that UMAC-Core marine phytoplankton is wild-harvested, contains multiple species and the patented process ruptures the cell wall, so the nutrients can be accessed and utilized. Marine phytoplankton have a hard plant cell wall our bodies cannot digest. UMAC-Core® contains extracted microscopic nutrients for best absorption.