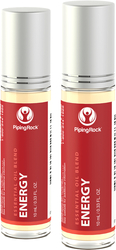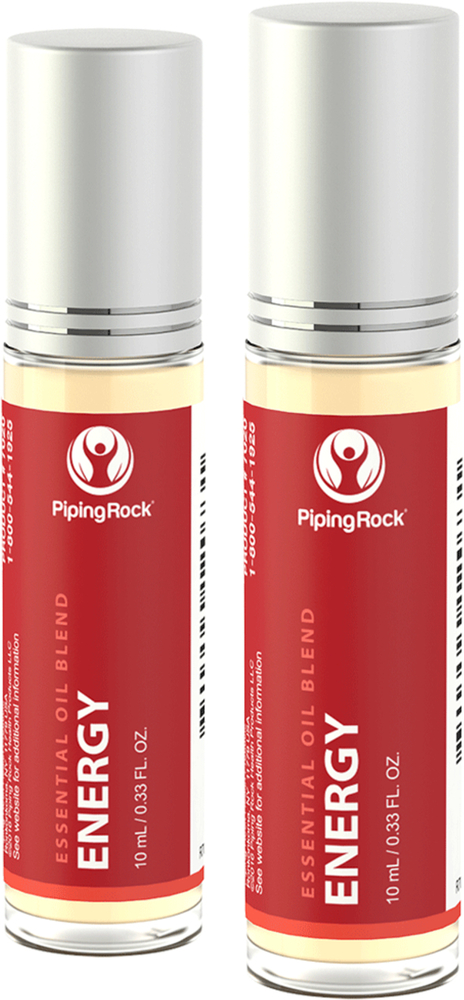 Energy Essential Oil Roll-On Blend, 10 mL (0.33 fl oz) Roll-On, 2 Roll-On Bottles
Our Price:
$7.39
(25% Off)
Energizing On-the-Go Aromatherapy
Now it's easier than ever to experience one of our most popular essential oils blends with our Energy Aromatherapy Roll-On! Energizing for the mind, body, and spirit, this blend emits a scent that is earthy and spicy. We've combined our 100% Grapefruit Oil (Citrus paradisi), Juniper Berry Oil Himalayan (Juniperus communis), Bergamot Oil (Citrus bergamia), Orange Oil Sweet (Citrus sinensis), Tangerine Oil (Citrus reticulata), and Geranium Oil (Pelargonium graveolens).
Enjoy the benefits of aromatherapy anytime, anyplace with PipingRock's collection of Aromatherapy Roll-Ons! Each roll-on features our finest quality 100% pure essential oils in a soothing carrier oil base, making it easier than ever to experience aromatherapy when you want it most.
Please Note: Blended oils may separate. Shake well before use for even mixture.
Other Sizes
Related Products