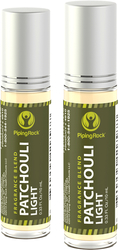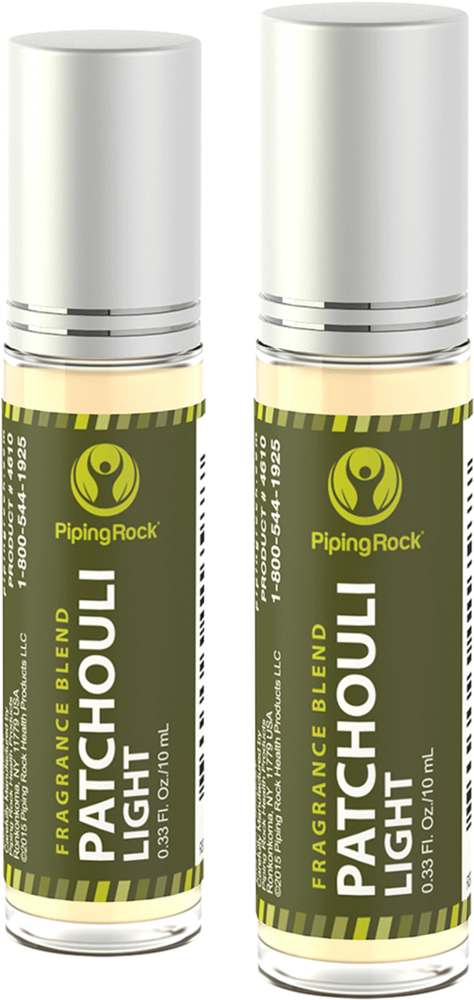 Patchouli Light Essential Oil Roll-on Blend, 10 mL (0.33 fl oz) Roll-On, 2 Roll-On Bottles
Our Price:
$7.39
(25% Off)
Temporarily Out of Stock
Please check back soon
Indulge in the Delightful Aroma of Patchouli Light Any Time
Allow yourself to enjoy the blissful aroma of patchouli light with PipingRock's convenient fragrance blend roller! Featuring this popular oil in a soothing base of sunflower oil, this paraben-free blend fits in any bag, pocket or purse for easy on-the-go applications.
Patchouli light oil is truly unique in the way it is distilled. Whereas the traditional, heavier scented patchouli oil (often referred to as "patchouli dark") is distilled in iron vats, the light version is distilled in stainless-steel containers, yielding the subtler, fruitier scented patchouli light oil.
To use, simply apply a small amount to the wrists, nape of the neck, behind the ears, or wherever you desire, reapplying as necessary throughout the day.
Please Note: Blended oils may separate. Shake well before use for even mixture