N-A-G ( N-Acetyl Glucosamine), 500 mg, 120 Tablets
41133<p>- N-A-G, N-Acetyl glucosamine, is an amino sugar (a building block of mucopolysaccharides).&nbsp;</p> <p>- It is formed from L-glutamine and glucose.&nbsp;</p>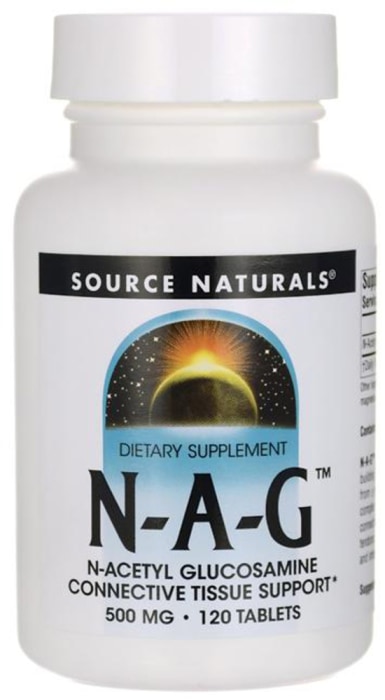 Roll over image to zoom in
N-A-G ( N-Acetyl Glucosamine), 500 mg, 120 Tablets
41133<p>- N-A-G, N-Acetyl glucosamine, is an amino sugar (a building block of mucopolysaccharides).&nbsp;</p> <p>- It is formed from L-glutamine and glucose.&nbsp;</p>
Size:
1 | 120 Tablets
- In Stock
Quantity
More Information
- N-A-G, N-Acetyl glucosamine, is an amino sugar (a building block of mucopolysaccharides).
- It is formed from L-glutamine and glucose.
Servings Per Container:
120
Amount
Per Serving
% Daily
Value
(DV)
N-Acetyl Glucosamine
500 mg (per serving)
†
Other Ingredients:
Sorbitol, stearic acid, colloidal silicon dioxide, and magnesium stearate.
Contains shellfish (shrimp and crab).
Contains no yeast, dairy, egg, gluten, soy or wheat. Contains no sugar, starch, salt, preservatives, or artificial color, flavor or fragrance.
Suggested Use:
1 to 3 tablets daily.
WARNING:
If you are pregnant, may become pregnant, breastfeeding, or regularly taking any drug such as acetaminophen, warfarin (Coumadin), or heparin, consult your health care professional before using this product.
Do not use if either tamper-evident seal is broken or missing. Keep out of the reach of children.
† Daily Value (DV) not established.
PipingRock's Passion for Quality is Backed by In-house Advanced Analytical Testing
PipingRock guarantees the highest quality because we design, manufacture, and test our supplements in our own state-of-the-art facilities.

Non-GMO Promise
At PipingRock, your health is our #1 priority. Genetically Modified Organisms (GMOs) are present in many dietary supplements, even though they have not yet proven safe for long-term consumption. PipingRock's commitment to bringing you safe, natural, premium-quality ingredients only does not allow for GMO uncertainty.
100% Satisfaction Guaranteed
We stand behind the quality in our products. If you are unhappy with your PipingRock product for any reason we will issue a full refund in accordance to our Return policy.
N-A-G ( N-Acetyl Glucosamine), 500 mg, 120 Tablets
41133<p>- N-A-G, N-Acetyl glucosamine, is an amino sugar (a building block of mucopolysaccharides).&nbsp;</p> <p>- It is formed from L-glutamine and glucose.&nbsp;</p>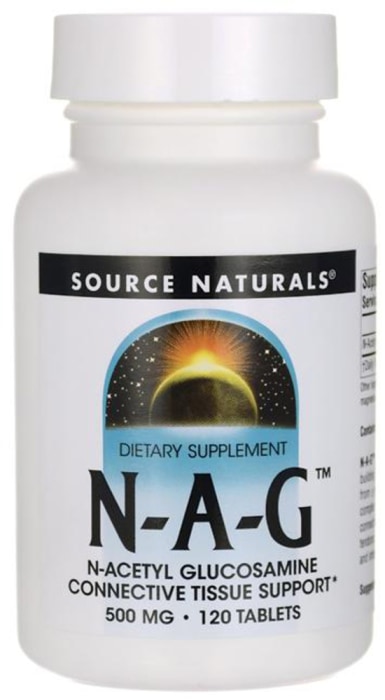 N-A-G ( N-Acetyl Glucosamine), 500 mg, 120 Tablets
41133<p>- N-A-G, N-Acetyl glucosamine, is an amino sugar (a building block of mucopolysaccharides).&nbsp;</p> <p>- It is formed from L-glutamine and glucose.&nbsp;</p>
Size:
1 | 120 Tablets
- In Stock
Quantity