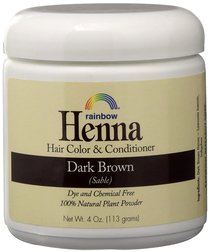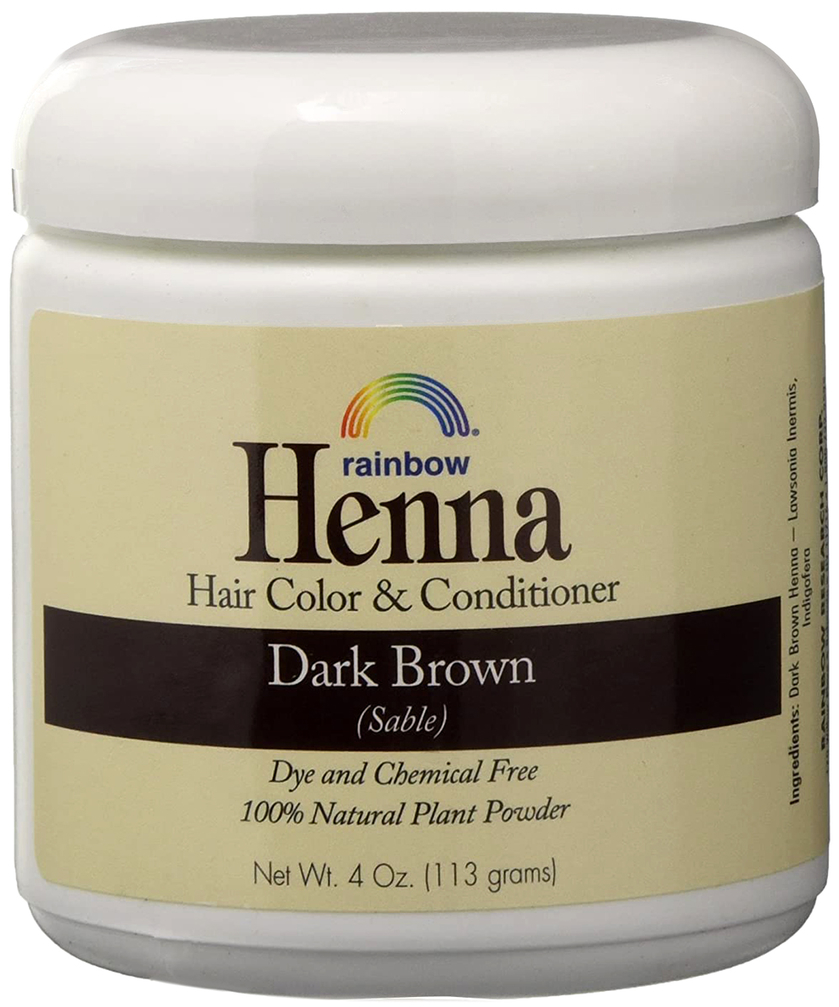 Henna Persian Dark Brown (Sable) Hair Color & Conditioner, 4 oz (113 g) Jar
Our Price:
$5.99
(25% Off)
- Persian Dark Brown (Sable)
- 100% Botanical - no chemicals or preservatives added
- Coats each hair shaft with color
- Gives hair shine and body
100% Botanical Hair Color & Conditioner
Henna is an alternative to chemical hair colorings that are controversial to health considerations. Henna comes from small shrubs, called Lawsonia, that are native to the Middle East, West Asia and North Africa. The leaves are dried and then pulverized to a fine powder. Rainbow chooses only the finest grade Henna. Rainbow Henna has no additives, chemicals or pesticides.
Rainbow Henna plates each strand of hair. The shade of Henna is reflected through the hair while enhancing your hair's natural color. It is also a conditioner. The cuticle is smoothed by Henna's sealing action, giving hair a polished look. Regular use of Henna texturizes hair, giving it extra body—this becomes more evident with each application.
Rainbow Henna may be applied ever 4 to 6 weeks. Because the color blends so naturally and fades gradually, there is never a noticeable regrowth area.