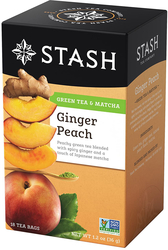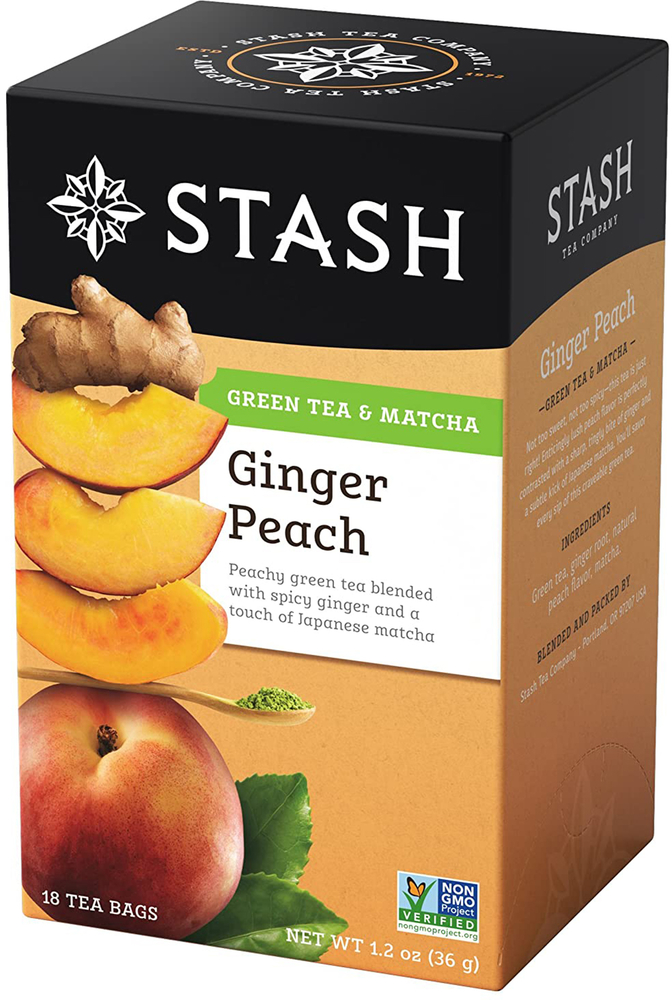 Click image to zoom in
Ginger Peach with Matcha, 18 Tea Bags
Our Price:
$3.49
(15% Off)
Other Ingredients:
100% Natural Ingredients
Green tea, ginger root, peach flavor and Matcha.
Suggested Use:
Brewing
To savor the full flavor of our teas, bring fresh water to just below boil. Pour hot water directly over the tea bag in a pre-heated pot or cup. Brew 1-3 minutes or to desired taste. One tea bag makes 8 ounces of hot tea. For iced tea, brew double strength.