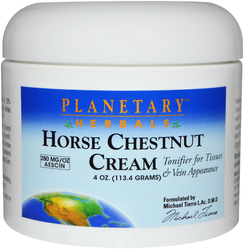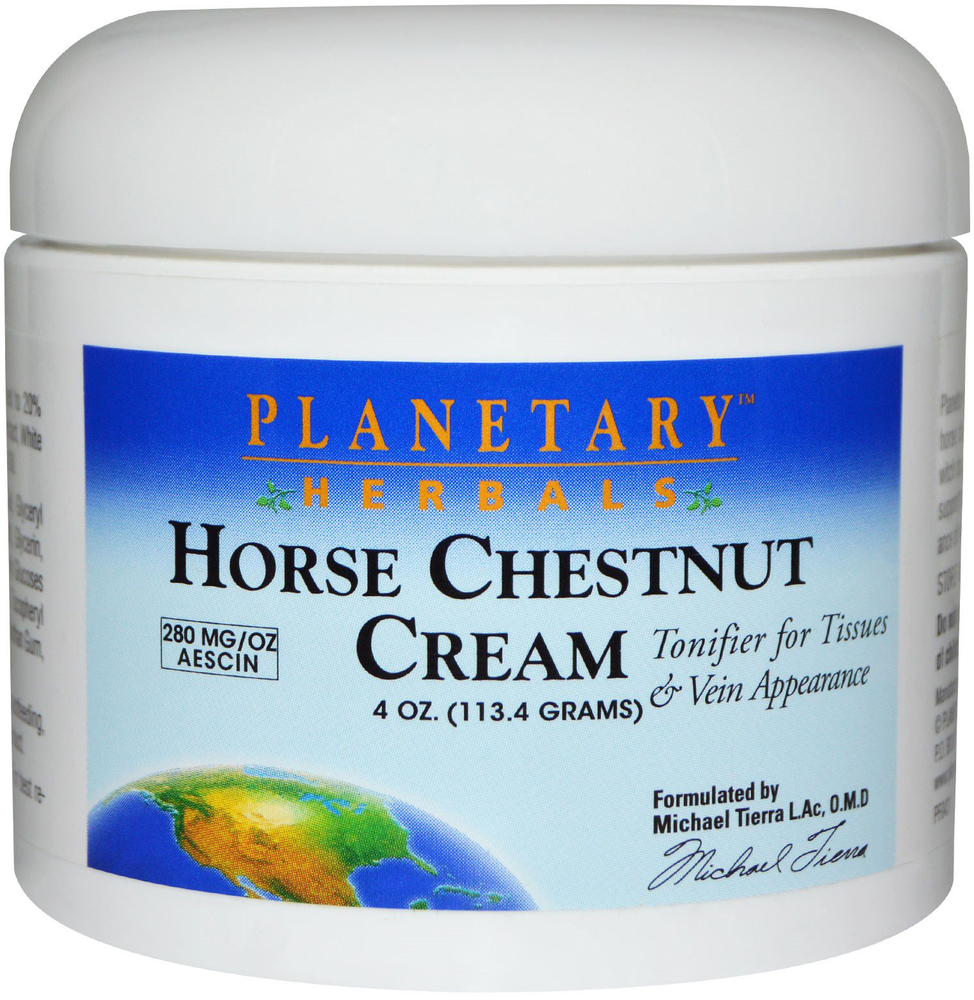 Horse Chestnut Cream, 4 oz (113 g) Jar
Our Price:
$14.29
(39% Off)
- Tonifer for tissues & vein appearance
- Contains a concentrated extract of horse chestnut (20% aescin)
- Especially useful for improving the appearance of varicose veins
Horse chestnut's benefits are associated with a variety of constituents, but especially with a group of saponins collectively known as aescin. Horse chestnut is also a valuable source of bioflavonoids, including the subclass of flavonoids known as proanthocyanidins, renowned for their antioxidant activity. When taken internally, research has shown horse chestnut's constituents to strengthen the capillaries (the minute blood vessels that connect arteries and veins), support normal blood flow, and support the normal exchange of fluids through cell membranes.

Horse Chestnut Cream combines a concentrated extract of horse chestnut seed and bark extract (20% aescin) with additional renowned astringent tonifiers and circulatory herbs, such as butcher's broom, witch hazel, white oak and myrrh. An advanced liposome delivery system is used to support tonification and deep moisturizing.

Internal use of Full Spectrum Horse Chestnut or Horse Chestnut Vein Strength, in conjunction with the external use of Horse Chestnut Cream, provides a dynamic two-step approach to vein support.