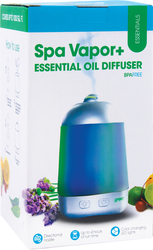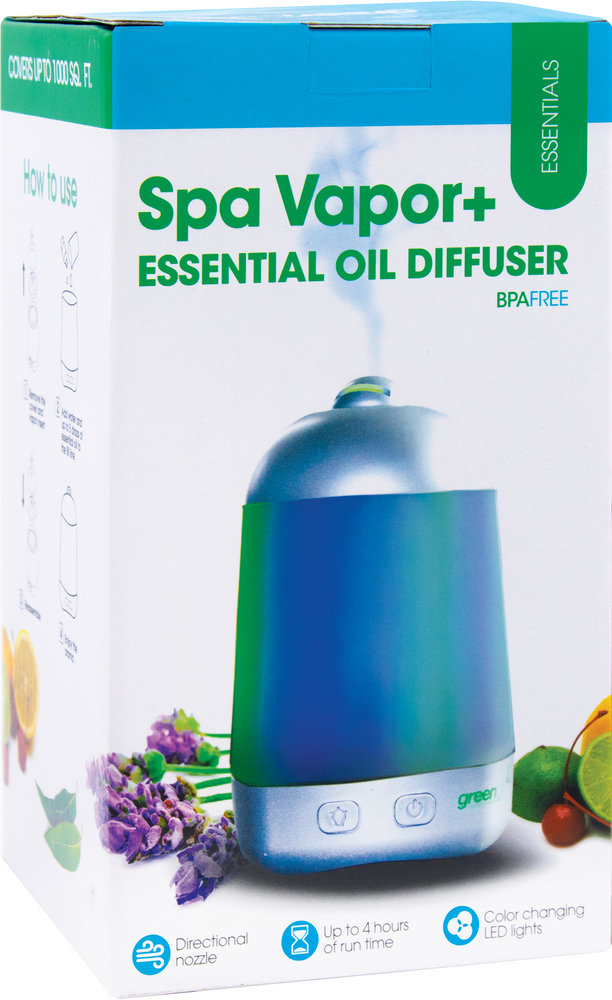 Mist Spa Vapor Diffuser, 1 Unit
Our Price:
$28.99
(25% Off)
- Atomizes oil into microscopic particles diffused into the air
- Does not heat essential oils, which keeps their holistic properties**
- Has changing colors from 6 rotating lights controlled with an on & off switch
- Uses a U.S. type A plug
New SpaVapor+ Ultrasonic Technology atomizes oil into microscopic particulates diffused into the air!
Setting a new standard in elegance and function, SpaVapor+'s quiet, high-output diffusing micro fine mist will meet your aromatherapy needs for years to come. This is the only unit to diffuse oil instantly while the ultrasonic pulsating sound creates a soothing vapor mist.
SpaVapor+ does not heat essential oils, keeping their holistic properties intact. Once the oils are diffused into the air, the aromatherapy benefits of the different fragrance is released as a pleasant, subtle scent that lifts moods and impacts calmness, relaxation or energy while delivering healthful benefits.
SpaVapor+ utilizes 1.7 MHz high frequency ultrasonic electrical vibrations from a ceramic disc to disperse the water and essential oils out of the vent surface, forming a fine, soothing, swirling spray. It is not recommended to use citrus oils in this diffuser.
Plug Type: U.S. Type A